The Group's founding values, which have been in existence for more than 40 years, have been signed by all of the Group's France employees.
Our values Ambition, Respect, Audacity, Mobilization, Integrity, Innovation, Commitment, Transparency, Exemplarity, Authenticity, Motivation, Solidarity.
The Group defines itself as a model of multicultural integration with more than 40 different nationalities in our team and with a permanent concern for human development.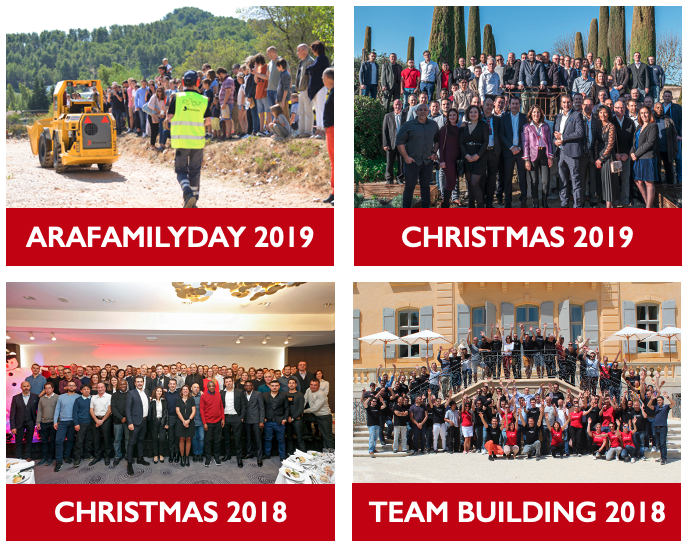 Red Faces Museum
This museum was created on the initiative of former Var bauxite miners; by donating their souvenirs and collections, they pass on to future generations the memory of this past which has deeply marked the region until the mine closed in the 1980s.
The transmission of our land and our ancestors history but also of mining know-how is essential for Aramine and that is why the company supports this remembrance duty to the next generations and invites you to visit the museum of the red faces. (Avenue de la Liberation, 83170 Tourves, FRANCE)
A comic book was also printed and translated into English to illustrate scenes from that time.
Contact us at marketing@aramine.com for more information on the museum access and the comic book. **
Moreover, in homage to the miners, a roundabout has been set up in Brignoles, a town near the museum. For the construction of this area, Aramine once again partnered with the Red Faces association by donating an underground loader, CT6000 *, used in the mines at the time. The machine has been renovated and has taken its place on the magnificent roundabout in the town of Brignoles …
« We are happy to have been contacted by the actors of this museum and at our first meeting, without hesitation we wanted to support them. We are proud to have given this Scooptram made in France in the 80s as it is adorning this great roundabout in the city of Brignolles, which is on a very busy direction each year, towards the famous French Riviera.» Marc Melkonian.
Website of the Red Faces Association  :  http://gueulesrouges.com – Red Faces Museum address : Avenue de la Libération, 83170 Tourves, France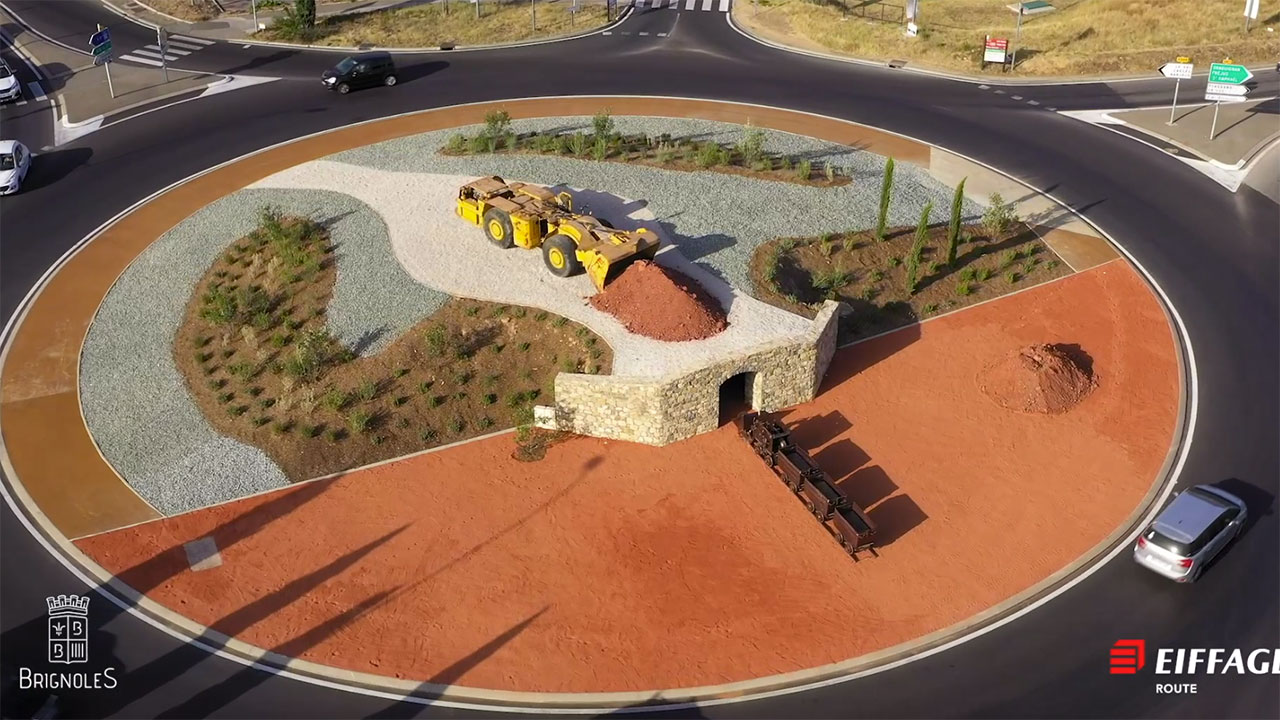 *The CT6000 is an underground loader, made by the french company "EMFL" until the years 90.
**Free entrance ticket and comic book are a gift for Aramine customers who asked for it.