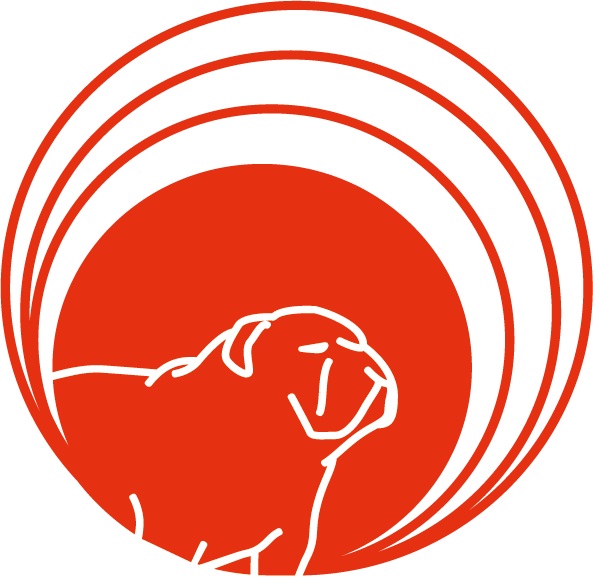 ARAMINE SMART PARTS®, THE ONLY ALTERNATIVE QUALITY SMARTPART COMPATIBLE FOR UNDERGROUND MINING EQUIPMENT
With 48 years of worldwide experience in the underground mining industry and remanufacturing process, ARAMINE offers one of the most extensive ranges of compatible spare parts for underground mining machines at a very competitive price
ARAMINE SmartParts® program selects genuine spare parts and components and guarantees optimal performance.
ARAMINE SMARTPARTS®, A COMPREHENSIVE AND COMPETITIVE OFFER
ARAMINE teams are always available to advise and evaluate the best solution matching your needs.
ARAMINE SmartParts® offers genuine spare parts and components for :
― Underground loaders
― Mine trucks
― Underground drilling and bolting
― Open pit drill rig
It provide all main components for underground machines: axles, engines, converters, gearboxes, hydraulic components, transmissions, differentials, brakes… coming from genuine brands: Axletech, CNH, Ford, Dana Spicer, Deutz, Funk Deere, Kessler, Hurth, Rockwell…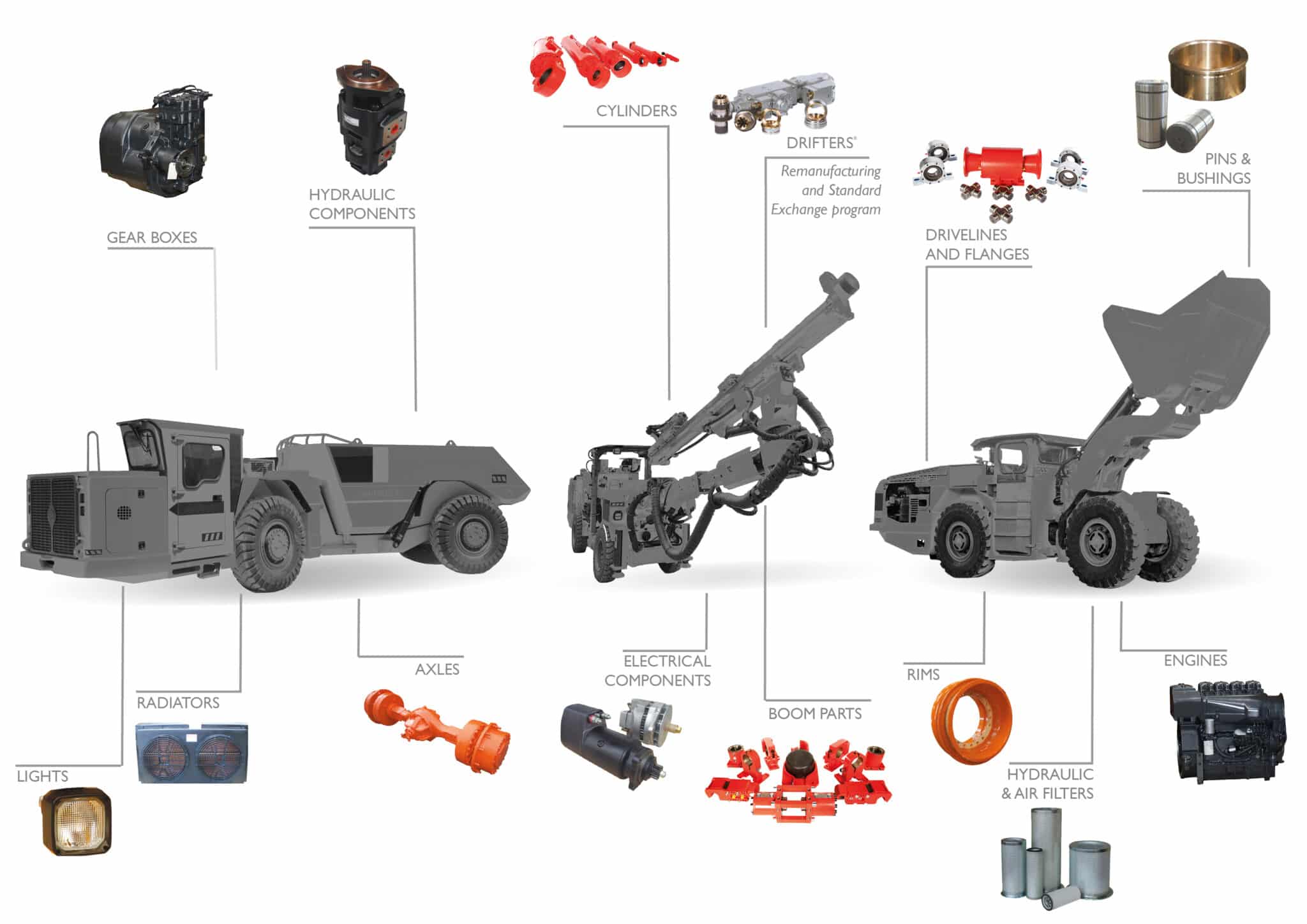 AVAILABILITY, REACTIVITY AND WORLDWIDE SHIPMENT
Its central logistic center of 6 000m² in Aix-en-Provence, South of France, offers 1.5 M computerized references for a value of 18M US$.
Our technically skilled employees take care of orders and control the quality of every part before shipment.
With the long-term partnership with major logistic partners, ARAMINE makes sure that orders are delivered according to customer requirements in more than 88 countries. Anyplace, Anytime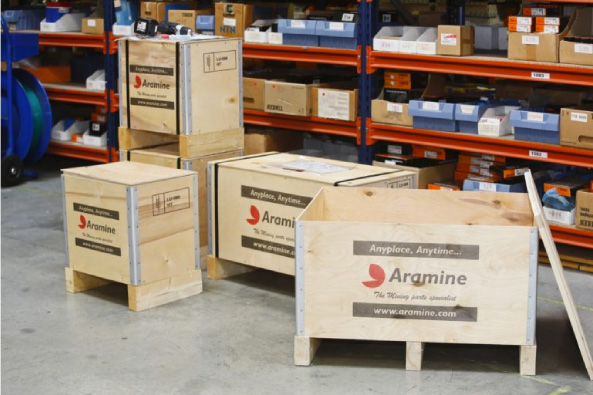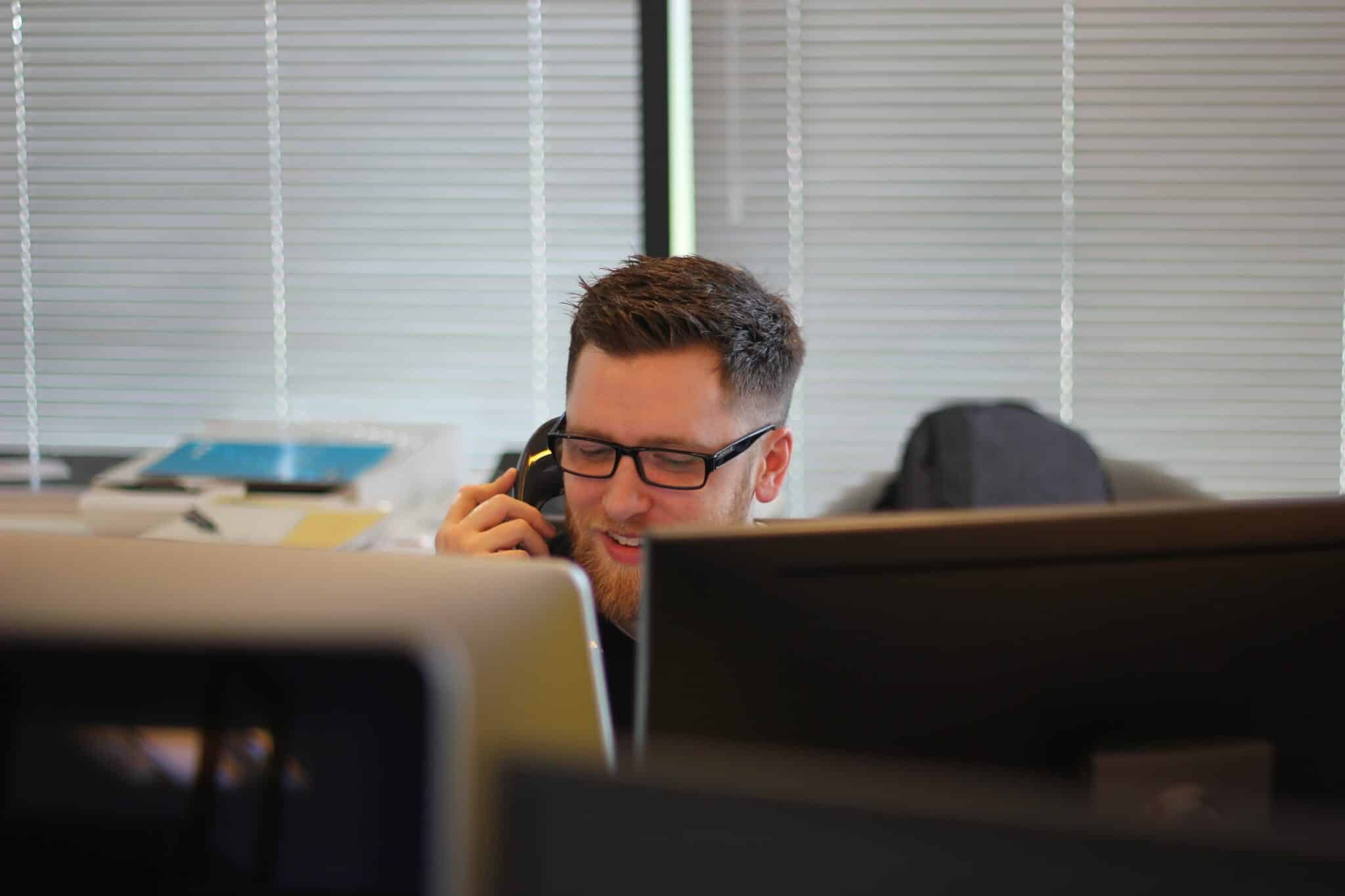 ARAMINE CUSTOMER SERVICE SUPPORT
Customer satisfaction is its priority. At it's client service by phone, by email, or by video conference, its experts will assist them in defining and supplying their needs.
Together, they build the optimal solution to maintain their underground mining equipment operation. 
REMANUFACTURED COMPONENTS
ARAMINE has 48 years of experience in remanufacturing underground mining equipment, and its technical expert teams offer a unique range of solutions to remanufacture components:
ARAMINE remanufactured components are the most sustainable and competitive solutions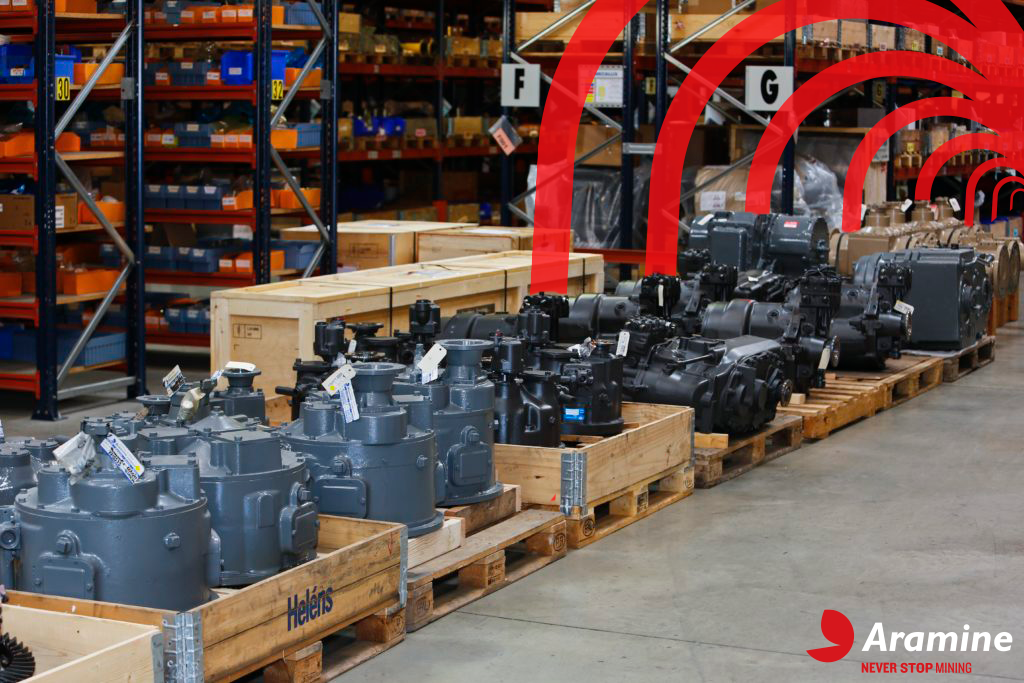 Watch a video of our Remanufacturing process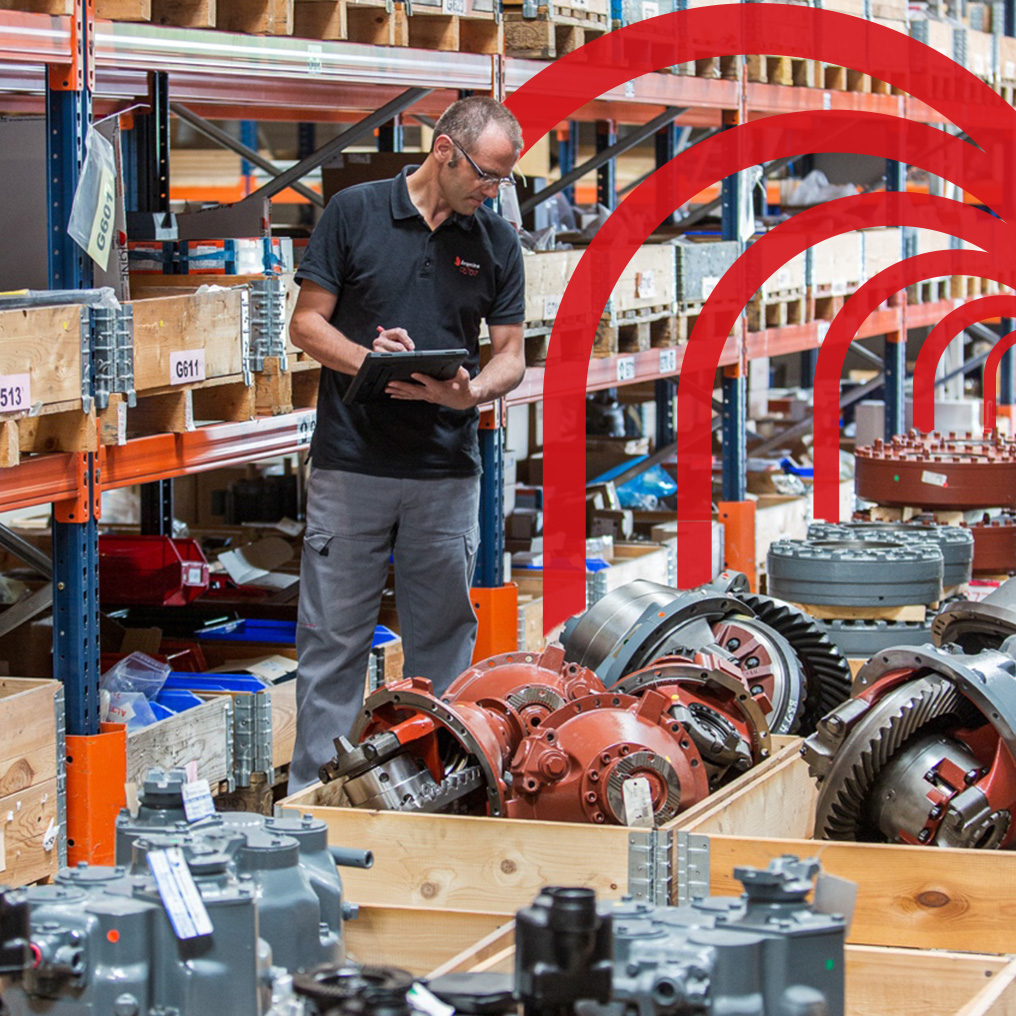 MINING ACCESSORIES FOR YOUR ADDITIONAL NEEDS
In addition to ARAMINE SmartParts® program,
ARAMINE provides also a wide range of mining accessories from third part partners: