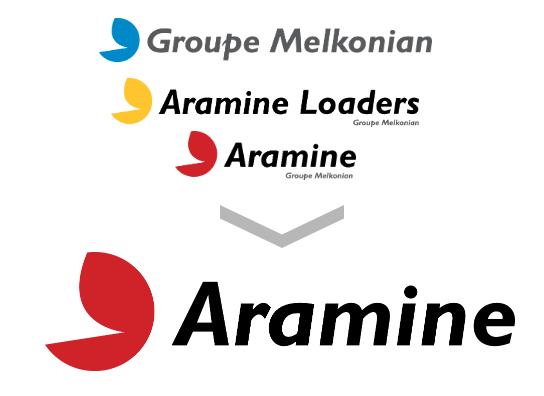 COMPANY MERGER ON JANUARY 1, 2020
GROUPE MELKONIAN – ARAMINE – ARAMINE LOADERS
Aix-en-Provence, France – January 7, 2020: We are pleased to inform you of the merger between the companies ARAMINE, ARAMINE LOADERS (absorbed companies) and the company GROUPE MELKONIAN (absorbing company), with the aim of strengthening the capitalization of the company born from this merger.
Since the 1st of January 2020, ARAMINE is a simplified joint-stock company with a capital of €20,410,000.00 (instead of €900,000 previously) registered in the Aix-en-Provence Trade and Companies Registry under the SIRET 508 058 377 and the VAT number FR78 508 058 377.
This merger's objective is to strengthen our relationship with our stake holders and to offer a single point of contact to our partners.
ARAMINE :
Headquartered in France, Aramine is specialized in mining and underground solutions and is operating in more than 80 countries. Under its own brand, Aramine designs and builds innovative machines for small and medium section, such as compact loaders working on battery, and offers worldwide on-site services to its customers (audit, training, start-up). Thanks to its strong technological and mechanical know-how, Aramine remanufactures mining equipment according to original manufacturer specifications, including the latest engineering design and ensuring the latest performance upgrades.
Under the name Smart Parts, Aramine offers also a wide range of genuine underground mining spare parts and components
Via its African subsidiary, Aramine is also an official distributor of Epiroc, Normet and BTI machines in a selection of countries.
For more information, please visit: www.aramine.com
ARAMINE Contacts
Sophie Layer, Marketing and Communication Director
slayer@aramine.com
+33 (0)4 42 53 53 00
Audrey Beurnier, Marketing Manager
abeurnier@aramine.com
+33 (0)4 42 53 53 00